Contemplamos un sinfín de oportunidades para impulsar la innovación en la logística.
Siempre estamos superando los límites de lo que es posible, actuando sobre la siguiente oportunidad para cambiar las reglas del juego:
Una sólida reputación como socio externalizado de confianza para empresas de primer nivel
Un historial de liderazgo innovando en la automatización avanzada de almacenes y robótica
Soluciones personalizadas adaptadas a los requisitos del comercio electrónico, el comercio minorista y la industria
La dimensión, la flexibilidad y la experiencia para ofrecer resultados superiores de forma constante
El enfoque en ofrecer un lugar de trabajo de clase mundial para nuestro equipo diverso
La tecnología que utilizamos
Innovación y automatización que cambian las reglas del juego
Utilizamos el aprendizaje automático, la ciencia de los datos y el análisis predictivo para hacer de la logística una ventaja competitiva para nuestros clientes.
Lo que hacemos
Diseñamos, gestionamos y optimizamos las cadenas de suministro
Ayudamos a los clientes a sacar el máximo partido a sus cadenas de suministro mejorando el flujo de mercancías; desde la preparación de pedidos para el comercio electrónico y la distribución flexible hasta la automatización de almacenes y la logística inversa.
Sectores a los que prestamos servicio
Desde el comercio electrónico y el sector aeroespacial hasta la alimentación y las bebidas
Nuestras décadas de experiencia en países, sectores y mercados finales ayudan a las empresas -desde las que se incorporan al mercado con un gran crecimiento hasta los líderes mundiales- a operar de forma más eficiente.
Lo que valoramos
Impacto positivo para nuestros compañeros, socios y planeta
Tenemos en cuenta el impacto medioambiental y social en todo lo que hacemos, ya sea creando trayectorias profesionales que ayuden a hacer prosperar a equipos diversos o diseñando operaciones que reduzcan el consumo de energía y aumenten la sostenibilidad medioambiental. Los criterios ESG son fundamentales para nuestras operaciones.
Quienes somos
Expertos en logística
Nuestro equipo vive y respira la logística. Nuestros líderes tienen décadas de experiencia proporcionando soluciones tecnológicas para los requisitos logísticos más exigentes. Trabajamos como colaboradores de confianza con las empresas más exitosas del mundo.
Cifras que importan
Siendo el mayor proveedor mundial de operaciones logísticas de ecommerce, aprovechamos nuestra dimensión para ofrecer los resultados que nuestro cliente necesita.
Escala
~130K
Miembros del equipo
~ 18,5 millones
Metros cuadrados de almacén
1/4
De empresas Fortune 100 son clientes nuestros
$9 billion
Facturación in 2022
Resultados
4-6x
De 4 a 6 veces mejora de la productividad con empleados apoyados por robots
5x
veces más artículos enviados utilizando la automatización robótica
5-7%
Mejora media de la eficiencia de las personas mediante la utilización del aprendizaje automático
Reconocimientos de los que nos sentimos orgullosos:
AA (Leader) MSCI ESG Rating, 2021
Gartner – 3PL Magic Quadrant por 5.º año consecutivo0
Green 75 Supply Chain Partner 2020 de Inbound Logistics por 5.º año consecutivo
Silver CSR Sustainability Rating en Europa 2019, 2020 de EcoVadis
N.º 3 de los Top 100 Proveedores de Logística en los Países Bajos, 2020, de Logistiek Maytag Dependability Award de logística inversa 2020 de Whirlpool
Kings of Supply Chain Innovation Award en Francia, 2020 de Supply Chain Magazine
#3 en la lista Top 120 de Proveedores Logísticos en Francia, 2022, de Supply Chain Magazine
Lista de empresas de Forbes 75 Best Place to Work en España, 2022 Premio "Top Supply Chain Projects 2022" de la revista Supply & Demand Chain Executive (SDCE)
Nombrada como una de las 50 empresas líderes en diversidad en Estados Unidos en 2023 por Diversity First
Logistics Management magazine 2023 Quest for Quality award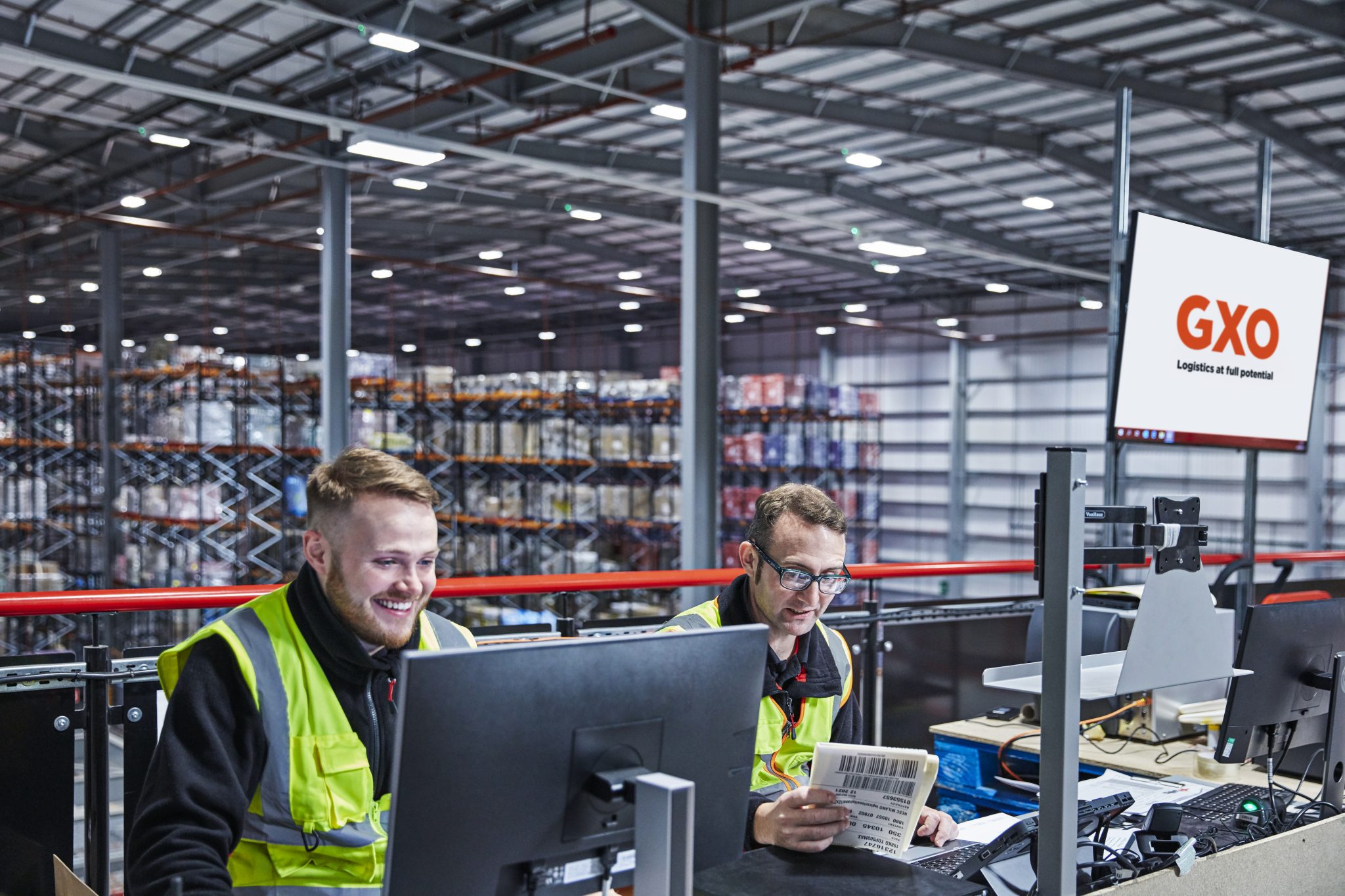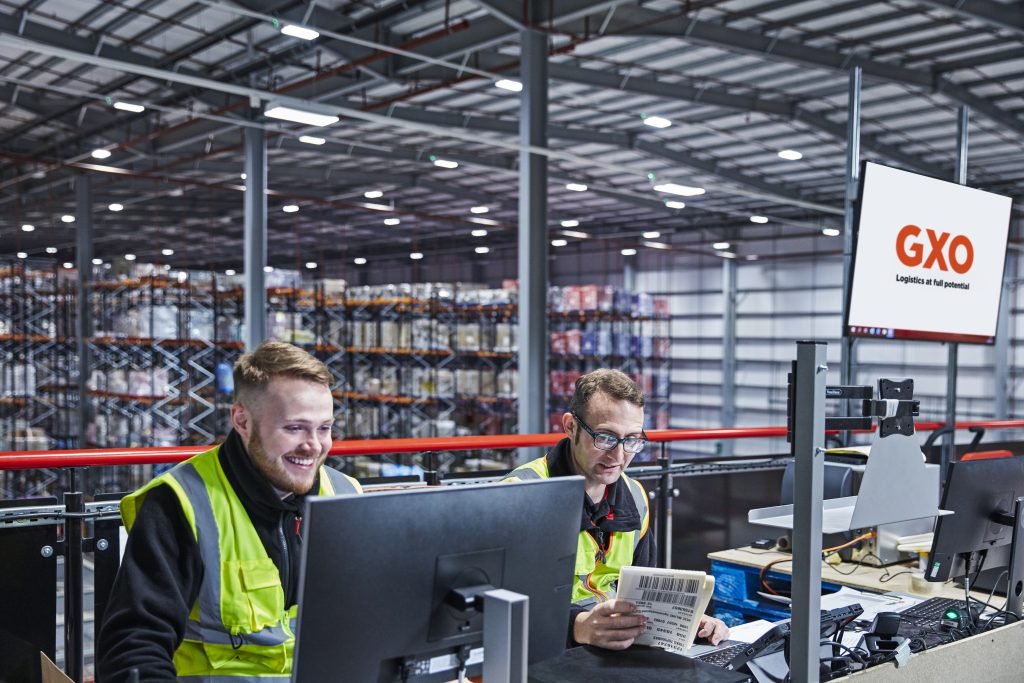 Únete a nuestro equipo
Carreras profesionales a pleno potencial
Nos apasiona utilizar nuestra tecnología para diseñar unas cadenas de suministro más inteligentes en todo el mundo y estamos encantados de incorporar en nuestro equipo a personas con visión de futuro. ¿Quiere saber más? Hablemos.
Inversores
An industry powerhouse with a sole focus on logistics
Comunicados de Prensa
Greenwich, USA | Dic. 7, 2023
Recognized by Newsweek magazine as one of America's 'Most Responsible' companies for second consecutive year.
Comunicados de Prensa
Greenwich, USA | Dic. 6, 2023
GXO helping to shape development of Agility Robotics' 'Digit' robot in tests at the SPANX facility outside Atlanta.
Comunicados de Prensa
London, UK | Nov. 29, 2023
GXO to operate a dedicated warehousing and transport service to distribute beer, wines, spirits and minerals for brewer Shepherd Neame.
Recibir las últimas noticias
sobre novedades de logística