Destacado
En las noticias
Greenwich, Conn. | Mar. 18, 2021
XPO Logistics, proveedor líder mundial en soluciones para la cadena de suministro, ha anunciado hoy la identidad de la nueva compañía que se ha creado a partir de la escisión prevista del negocio de logística de XPO. La empresa se llama GXO Logistics, Inc. y saldrá al mercado con el lema "Logistics at full potential*".
Comunicados de Prensa
Paris, France | Nov. 28, 2023
Highly automated site in France taking over returns for Amer Sports, a GXO partner for nearly a decade.
Comunicados de Prensa
Warsaw, Poland | Nov. 22, 2023
Ambas compañias celebran el 15º aniversario de su colaboración para optimizar la logística para el líder mundial del sector de la salud y la belleza
Comunicados de Prensa
DORMAGEN, Germany | Nov. 14, 2023
GXO ServiceTech, which specializes in consumer electronics repairs, upgrades and returns, now operates in a new state-of-the-art warehouse near Düsseldorf
Blog
Retail Logistics, GXO | Nov. 9, 2023
Discover more about this year's holiday trends and learn how retailers can best prepare for the last-minute…
Artículo
Jun. 28, 2023
Que GXO tome el control de sus centros ya existentes puede liberar rápidamente recursos, reducir costes, maximizar la flexibilidad y mantener el crecimiento.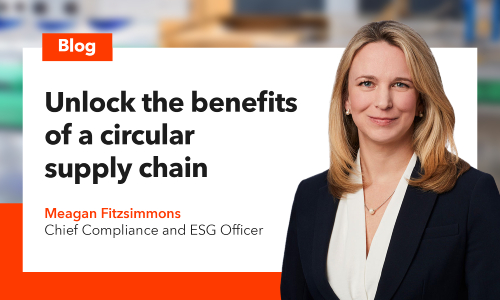 Artículo
Meagan Fitzsimmons, Chief Compliance and ESG Officer | May 22, 2023
Descubra cómo marcas líderes forman parte de la economía circular y están aprovechando la logística para maximizar su valor mientras minimizan residuos.
---
En las noticias
CNBC | Nov. 9, 2023
CEO Malcolm Wilson talks about the global economy and how GXO is taking market share through new business
En las noticias
Transport Topics | Nov. 8, 2023
Transport Topics looks at GXO's strong third-quarter results.
En las noticias
Raconteur | Oct. 27, 2023
Tony Mannix explains how GXO Direct's shared warehousing model can support companies with greater cost-efficiency and flexibility in their supply chain operations.
---
Comunicados de Prensa
Lyon, France | June 22, 2021
XPO ha ganado un contrato plurianual con Electrolux para gestionar sus operaciones logísticas en Francia
Comunicados de Prensa
Greenwich, Conn. | June 18, 2021
XPO Logistics es reconocida por su sostenibilidad medioambiental como socio de la cadena de suministro Green 75
Comunicados de Prensa
Greenwich, Conn. | June 15, 2021
XPO Logistics anuncia el Nombramiento de Meagan Fitzsimmons como Directora de Compliance de GXO Logistics
Recibir las últimas noticias
sobre novedades de logística