Nous voyons des possibilités infinies de dynamiser l'innovation dans la logistique.
Nous repoussons sans cesse les limites du possible, en saisissant les occasions de changer la donne :
Une solide réputation en tant que partenaire de confiance en matière d'externalisation pour les entreprises de premier ordre
Une expérience reconnue en tant qu'innovateur dans le domaine de l'automatisation et de la robotique des entrepôts.
Des solutions sur-mesure adaptées aux besoins des secteurs e-commerce, retail et industrie
L'envergure, la flexibilité et l'expertise nécessaires pour obtenir des résultats de qualité supérieure de manière constante
La volonté d'offrir un lieu de travail exceptionnel à notre équipe multiculturelle
Nos technologies
Quand l'innovation et l'automatisation changent la donne
Nous utilisons le machine learning, la science des données et l'analyse prédictive pour faire de la logistique un avantage concurrentiel pour nos clients.
Nos solutions
Nous concevons, gérons et optimisons les supply chains
Nous aidons nos clients à tirer le meilleur parti de leurs supply chains en améliorant le flux de marchandises, de la gestion des commandes e-commerce et de la distribution flexible en passant par l'automatisation des entrepôts et la reverse logistics.
Nos secteurs d'activité
Du secteur e-commerce à l'aérospatiale à celui de l'alimentation et des boissons
Nos décennies d'expérience à travers le monde, les industries et les différents marchés aident les entreprises, des nouveaux venus sur le marché à forte croissance aux leaders mondiaux, à opérer plus efficacement.
Nos valeurs
Un impact positif pour nos collaborateurs, nos partenaires et notre planète
Nous tenons compte de l'impact environnemental et social dans tout ce que nous faisons, qu'il s'agisse de mettre en place des parcours professionnels qui permettent à des équipes diverses de s'épanouir ou de concevoir des opérations qui réduisent la consommation d'énergie et contribuent à la préservation de l'environnement. Les enjeux de la RSE sont au cœur de nos activités.
Qui sommes nous
Experts en logistique
Notre équipe vit et se passionne pour la logistique. Nos dirigeants ont des dizaines d'années d'expérience dans la mise en place de solutions technologiques pour répondre à des besoins logistiques complexes. Nous travaillons en tant que partenaires de confiance avec les entreprises les plus performantes du monde.
Chiffres clés
En tant que plus grand prestataire pure-player de logistique contractuelle au monde, nous exploitons notre envergure pour obtenir les résultats dont nos clients ont besoin.
Envergure
~ 18,5 millions
de mètres carrés d'entreposage
1/4
des entreprises classées au Fortune 100 font partie de nos clients
$9 billion
de chiffre d'affaires en 2022
Résultats
4-6x
Amélioration de la productivité avec des employés assistés par des robots
5x
Plus d'articles expédiés grâce à l'automatisation robotique
5-7%
Amélioration moyenne de l'efficacité du travail grâce au déploiement du machine learning
Les distinctions qui font notre fierté :
Notation ESG "AA" (Leader) par MSCI
3PL Magic Quadrant pour la 5e année consécutive
Partenaire Supply Chain Green 75, 2020, par Inbound Logistics pour la 5e année consécutive
Médaille d'argent CSR en Europe, 2019, 2020, par EcoVadis
N°3 du Top 100 des prestataires logistiques aux Pays-Bas, 2020, par Logistiek Prix Maytag Dependability pour la reverse logistics, 2020, par Whirlpool
Prix Rois de la Supply Chain en France, 2020, par Supply Chain Magazine
N°3 du Top 120 des prestataires logistiques en France, 2022, par Supply Chain Magazine
Parmi les 75 meilleures entreprises pour lesquelles travailler en Espagne, par Forbes, 2022 Pris Top Supply Chain Projects 2022, par le magazine Supply & Demand Chain Executive (SDCE)
Nommé dans le top 50 des entreprises américaines reconnues pour la Diversité en 2023 par Diversity First
Logistics Management magazine 2023 Quest for Quality award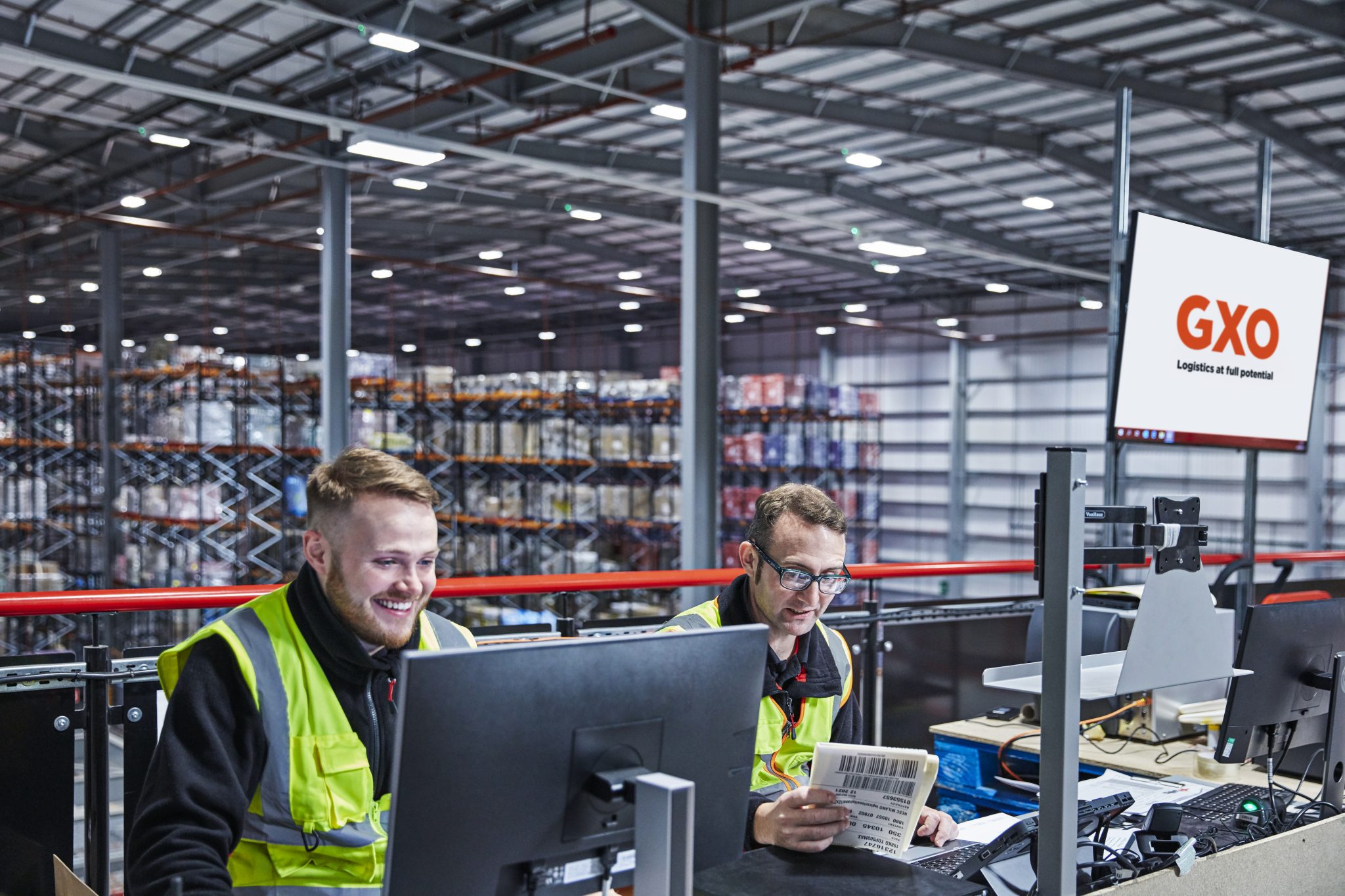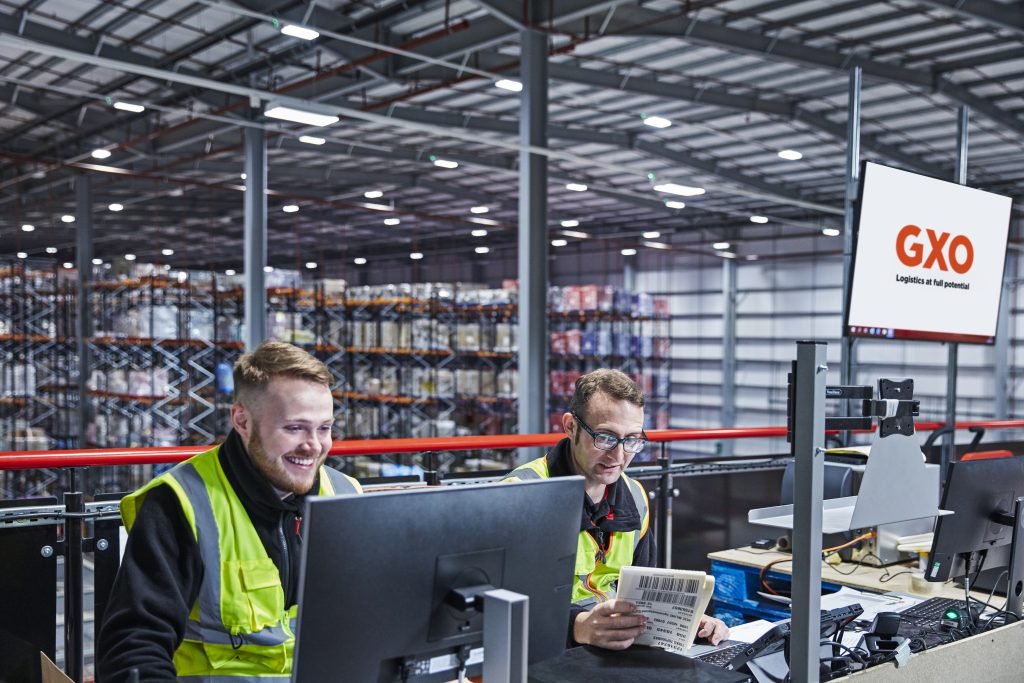 Rejoignez notre équipe
Une carrière au maximum de votre potentiel
Nous avons à cœur d'utiliser notre technologie pour rendre les supply chain plus efficaces partout dans le monde, et nous accueillons avec enthousiasme de nouveaux talents aux idées avant-gardistes au sein de notre équipe. Vous souhaitez en savoir plus ? Parlons-en.
Investisseurs
An industry powerhouse with a sole focus on logistics
Communiqué de presse
Greenwich, USA | Déc. 7, 2023
Recognized by Newsweek magazine as one of America's 'Most Responsible' companies for second consecutive year.
Communiqué de presse
Greenwich, USA | Déc. 6, 2023
Conçu pour prélever des marchandises, le robot augmentera la sécurité tout en permettant aux employés d'effectuer des tâches à plus forte valeur ajoutée
Communiqué de presse
London, UK | Nov. 29, 2023
GXO to operate a dedicated warehousing and transport service to distribute beer, wines, spirits and minerals for brewer Shepherd Neame.
Recevez les dernières
actualités de la logistique