Wij zien eindeloze mogelijkheden om innovatie in de logistiek te brengen.
Wij verleggen constant de grenzen van het mogelijke en kunnen de nieuwste baanbrekende opportuniteiten grijpen dankzij:
Een sterke reputatie als vertrouwde outsourcing partner voor toonaangevende bedrijven
Een bekende staat van dienst als vernieuwende speler voor geavanceerde magazijnautomatisering en robots
Aangepaste oplossingen op maat voor de vereisten van e-commerce, retail en industrie
De schaal, flexibiliteit en expertise om steeds superieure resultaten te leveren
De wil en de gerichtheid om ons diverse team een werkomgeving van wereldklasse te bieden
Onze eigen technologieën
Baanbrekende innovatie en automatisering
Wij zetten zelflerende systemen, datawetenschap en voorspellende analyse in om van logistiek een competitieve troef voor onze klanten te maken.
Wat wij doen
Wij ontwerpen, beheren en optimaliseren supply chains
Wij helpen klanten het maximale uit hun supply chains te halen met betere goederenstromen – van e-commerce fulfilment en flexibele distributie tot magazijnautomatisering en retourlogistiek.
Door ons bediende bedrijfstakken
Van e-commerce en lucht- en ruimtevaart tot voeding en dranken
Met onze jarenlange ervaring in een veeltal landen, bedrijfstakken en eindmarkten – van nieuwe marktspelers met veel groeipotentieel tot gevestigede, wereldwijde bedrijven – is ons werk efficiënt en secuur.
Waar wij voor staan
Een positieve invloed op onze mensen, onze partners en de planeet
Wij denken aan de impact op het milieu en de maatschappij in alles wat wij doen, of het nu gaat om het uitstippelen van loonbaantrajecten die aan onze diverse teams ten goede komen of om het bedenken van werkwijzen die energieconsumptie terugdringen en bijdragen aan een duurzaam milieu. ESG-criteria zijn een vaste norm voor onze bedrijfsactiviteit.
Wie wij zijn
Logistieke experts
Ons team leeft en ademt logistiek. Onze bedrijfsleiding heeft jaren ervaring in het leveren van hoogtechnologische oplossingen voor uitdagende logistieke behoeften. Wij zijn vertrouwde partners voor de meest succesvolle bedrijven overal ter wereld.
Doorslaggevende resultaten
Als de grootste leverancier van contractlogistiek ter wereld gebruiken wij onze omvang om de resultaten te leveren die onze klanten nodig hebben.
Schaal van ons bedrijf
~ 18,5 miljoen
vierkante meter opslagruimte
1/4
Van de Fortune 100 bedrijven zijn onze klanten
Het resultaat
4-6x
meer productiviteit door de combinatie mensen + robots
5x
meer items verzonden dankzij automatisering met robots
5-7%
betere gemiddelde werkefficiëntie door inzet van zelflerende systemen
Erkenningen waar wij trots op zijn:
AA (leader) MSCI ESG-rating
Gartner – Magic Quadrant voor het 5de jaar op rij
Green 75 Supply Chain Partner 2020, toegekend door Inbound Logistics voor het 5de opeenvolgende jaar
MVO Duurzaamheidsbeoordeling Silver in Europa voor 2019 en 2020, toegekend door EcoVadis
Nr. 3 van de Top 100 Logistieke dienstverleners in Nederland voor 2020, toegekend door Logistiek Maytag Dependability Award voor retourlogistiek in 2020, toegekend door Whirlpool
Kings of Supply Chain Innovation Award in Frankrijk, 2020, toegekend door Supply Chain Magazine
#3 van Top 120 logistieke dienstverleners in Frankrijk, 2022, door Supply Chain Magazine
Forbes 75 beste bedrijven om voor te werken in Spanje, 2022 2022 Top Supply Chain Projects award by Supply & Demand Chain Executive (SDCE) Magazine
Named a 2023 Top 50 U.S. Company for Diversity by Diversity First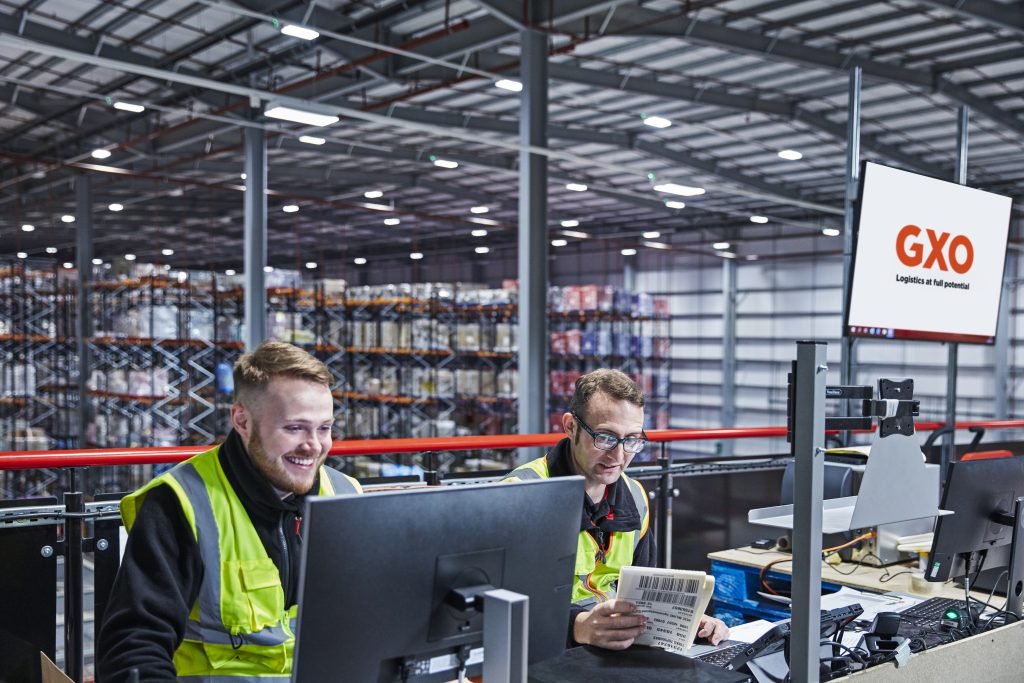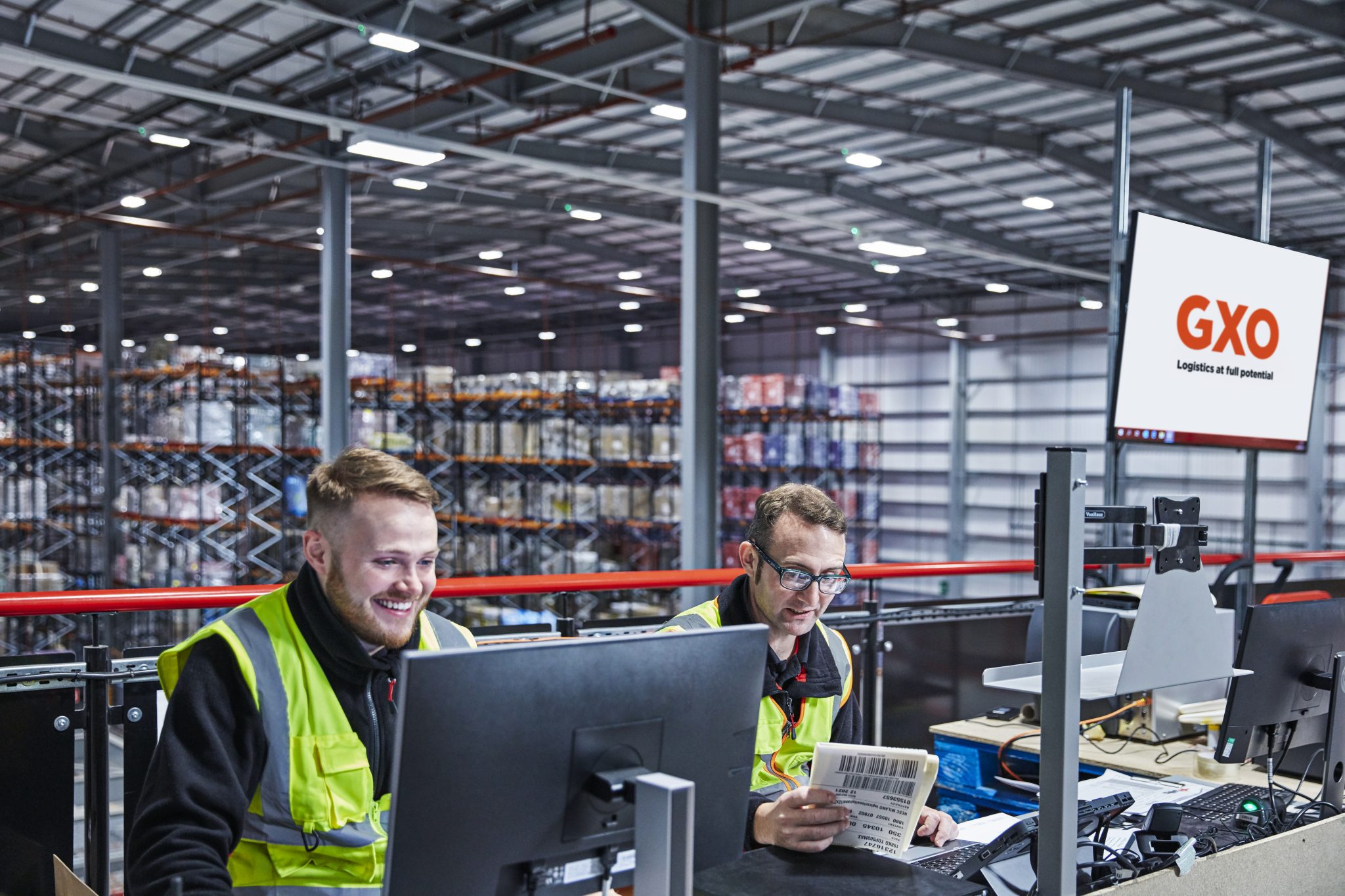 Kom ons team versterken
Voor het volle potentieel van uw carrière
Wij werken gedreven aan het toepassen van onze technologie voor slimmere supply chains overal ter wereld – en nemen graag toekomstgerichte denkers en doeners aan boord. Wilt u meer weten? Laten we dan eens vrijblijvend praten.
Investors
An industry powerhouse with a sole focus on logistics
Persbericht
Greenwich, Conn. and Dusseldorf, Germany | jun. 8, 2023
GXO is opening state-of-the-art warehouse in Europe's largest logistics market.
Persbericht
Greenwich, USA | jun. 5, 2023
GXO gains even more ground among America's best companies
Persbericht
Madrid, Spain | jun. 2, 2023
GXO recognized on Forbes' 2023 "Best Place to Work" list for fourth consecutive year
Blijf op de hoogte van wat
nieuw is in de logistiek