Wir sehen unendlich viele Chancen, um Innovation in der Logistik voranzutreiben.
Wir erweitern ständig die Grenzen des Machbaren und reagieren auf die nächste bahnbrechende Chance mit:
einem hervorragenden Ruf als bewährter Outsourcing-Partner für Blue Chip-Unternehmen
einer Erfolgsbilanz als innovativer Anbieter erweiterter Lagerautomatisierung und Robotik
maßgeschneiderten, kundenspezifischen Lösungen für E-Commerce, Einzelhandel und industrielle Anforderungen
Größe, Flexibilität und Kompetenz, um stets herausragende Ergebnisse zu liefern
einem Fokus darauf, unserem vielfältigen Team einen erstklassigen Arbeitsplatz zu bieten
Von uns entwickelte Technologie
Bahnbrechende Innovation und Automatisierung
Wir nutzen maschinelles Lernen, Data Science und Predictive Analytics, um Logistik zu einem Wettbewerbsvorteil für unsere Kunden zu machen.
Was wir tun
Wir planen, steuern und optimieren Lieferketten
Von E-Commerce-Fulfillment und flexibler Auslieferung über Lagerautomatisierung bis Rückwärtslogistik – wir helfen unseren Kunden, ihre Lieferketten optimal zu nutzen, indem wir den Warenfluss verbessern.
Von uns bediente Branchen
Von E-Commerce und Aerospace bis hin zu Nahrungsmitteln und Getränken
Unsere jahrzehntelange Erfahrung in Ländern, Branchen und Endmärkten hilft Unternehmen – von wachstumsstarken Markteinsteigern bis hin zu Weltmarktführern – effizienter zu arbeiten.
Was wir wertschätzen
Positive Auswirkungen für unsere Mitarbeiter, Partner und die Erde
Bei allem, was wir tun, berücksichtigen wir die ökologischen und sozialen Auswirkungen, sei es bei der Schaffung von Karrierewegen, die diversen Teams helfen, erfolgreich zu sein, oder bei der Entwicklung von Verfahren, die den Energieverbrauch senken und die ökologische Nachhaltigkeit erhöhen. ESG-Kriterien (Environmental Social Governance) bilden den Kern unserer Geschäftstätigkeit.
Wer wir sind
Logistikexperten
Unser Team lebt und verwirklicht Logistik. Unsere Führungskräfte verfügen über jahrzehntelange Erfahrung in der Bereitstellung technologiegestützter Lösungen für anspruchsvolle logistische Anforderungen. Wir arbeiten als bewährte Partner mit den weltweit erfolgreichsten Unternehmen zusammen.
Bedeutsame Zahlen
Als größter reiner Kontraktlogistikanbieter der Welt nutzen wir unsere Reichweite, um Ergebnisse zu erzielen, die unsere Kunden benötigen.
Reichweite
~ 18,5 Millionen
Quadratmeter Lagerfläche
1/4
Der Fortune-100-Unternehmen sind unsere Kunden
$9 billion
Umsatz im Jahr 2022
Ergebnisse
4-6x
vier- bis sechsmal höhere Produktivität bei Mitarbeitern, die von Robotern unterstützt werden
5x
fünfmal mehr Artikel mithilfe von Roboterautomation versandt
5-7%
ige durchschnittliche Steigerung der Arbeitseffizienz durch den Einsatz von aschinellem Lernen
Anerkennung, die uns mit Stolz erfüllt:
AA (Leader) MSCI ESG Rating 2021
"Gartner 3PL Magic Quadrant", im 5. Jahr in Folge (Gartner)
"Green 75 Supply Chain Partner 2020", im 5. Jahr in Folge (Inbound Logistics)
Silbermedaille beim EcoVadis CSR-Rating Europa 2019 und 2020 (EcoVadis)
3. Platz unter den 100 besten Logistikanbietern in den Niederlanden 2020 (Logistiek) Preis für Rückwärtslogistik "Maytag Dependability Award 2020" (Whirlpool)
Innovationspreis "Rois de la Supply Chain 2020" in Frankreich (Supply Chain Magazine)
Platz 3 der Top 120 Logistikanbieter 2022 in Frankreich durch das Supply Chain Magazin
Forbes Top 75 Arbeitgeber in Spanien, 2022 2022 Top Supply Chain Projects award by Supply & Demand Chain Executive (SDCE) Magazine
Von Diversity First zu einem der Top 50 US-Unternehmen für Diversität im Jahr 2023 ernannt
Logistics Management magazine 2023 Quest for Quality award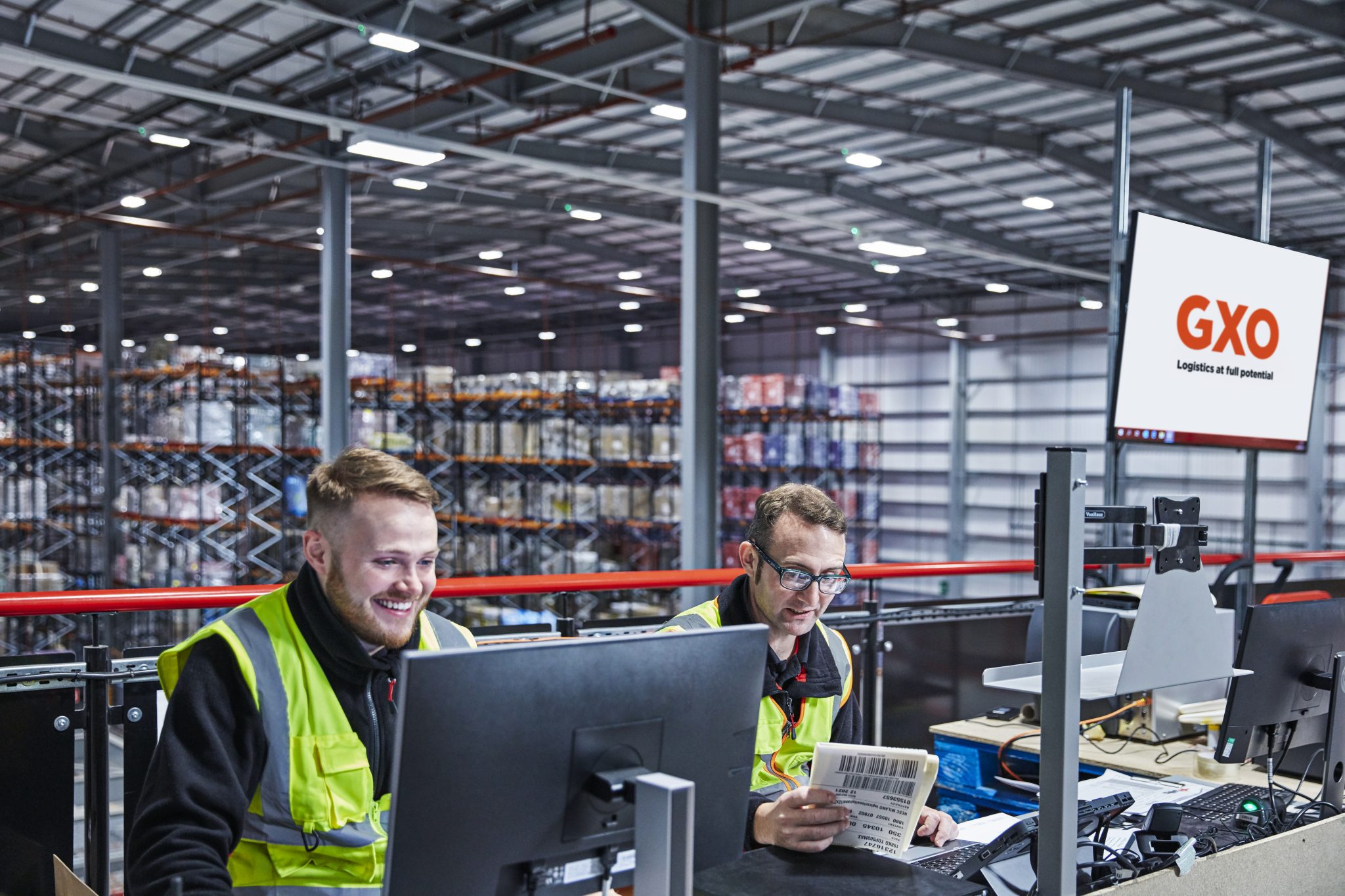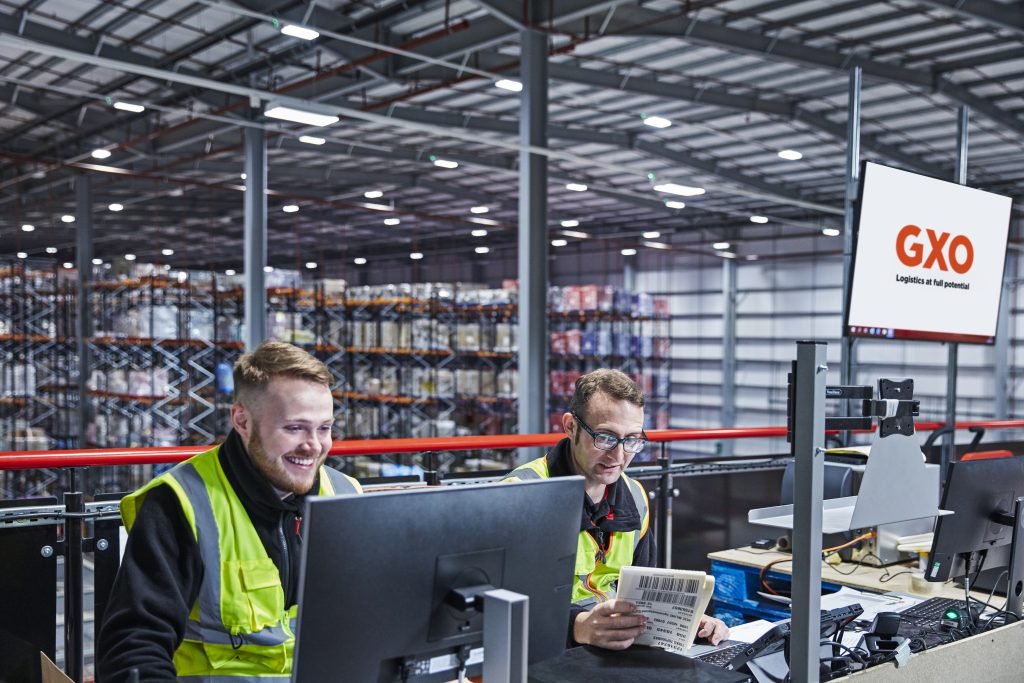 Jobs & Karriere
Karrierepotenziale voll ausschöpfen
Wir setzen unsere Technologie mit Leidenschaft ein, um Lieferketten weltweit intelligenter zu machen – und wir freuen uns, Vorausdenker in unser Team aufzunehmen. Möchten Sie mehr erfahren? Lassen Sie uns reden.
Investorenkontakt
An industry powerhouse with a sole focus on logistics
Pressemitteilung
Greenwich, USA | Dez. 7, 2023
Recognized by Newsweek magazine as one of America's 'Most Responsible' companies for second consecutive year.
Pressemitteilung
Greenwich, USA | Dez. 6, 2023
GXO helping to shape development of Agility Robotics' 'Digit' robot in tests at the SPANX facility outside Atlanta.
Pressemitteilung
London, UK | Nov. 29, 2023
GXO to operate a dedicated warehousing and transport service to distribute beer, wines, spirits and minerals for brewer Shepherd Neame.
Informieren Sie sich über
neueste Entwicklungen in der Logistik