Dostrzegamy niekończące się możliwości wprowadzania innowacji w logistyce.
Przesuwamy granice naszych możliwości wprowadzając nowe, przełomowe rozwiązania dzięki:
solidnej reputacji godnego zaufania partnera w dziedzinie logistyki kontraktowej świadczącego usługi dla największych globalnych marek
innowacyjnym rozwiązaniom z wykorzystaniem zaawansowanej automatyzacji i robotyki magazynowej
dedykowanym rozwiązaniom dopasowanym do potrzeb e-commerce, handlu tradycyjnego oraz poszczególnych branż
naszej skali działania, elastyczności i specjalistycznej wiedzy, które nieustająco zapewniają doskonałe wyniki
skupieniu na zapewnianiu atrakcyjnego miejsca pracy z poszanowaniem różnorodności naszego zespołu.
Technologia, którą tworzymy
Przełomowe innowacje i automatyzacja
Wykorzystujemy uczenie maszynowe, rozwiązania informatyczne i analitykę predykcyjną, zapewniając naszym klientom przewagą konkurencyjną w obszarze logistyki
Czym się zajmujemy
Tworzymy, zarządzamy i optymalizujemy łańcuchy dostaw
Wspieramy klientów w optymalizacji ich łańcuchów dostaw, doskonaląc przepływ towarów, poczynając od e-commerce, przez zapewnienie ciągłej dystrybucji, po automatyzację w zarządzaniu magazynami i logistyką zwrotów.
Obsługiwane branże
Od e-commerce, przez branżę lotniczą po produkty spożywcze
Nasze wieloletnie doświadczenie zdobywane na całym świecie, w wielu branżach i na różnych rynkach pozwala wspierać działalność biznesową firm niezależnie od ich wielkości, współpracujemy zarówno z szybko rozwijającymi się nowymi graczami, jak i ze światowymi liderami o ugruntowanej pozycji.
Nasze wartości
Pozytywny wpływ na naszych pracowników, partnerów biznesowych i środowisko
Zależy nam, aby nasze działania miały pozytywny wpływ na ludzi i środowisko. Pamiętamy o tym zarówno, kiedy planujemy ścieżki kariery naszych pracowników z poszanowaniem ich różnorodności oraz kiedy tworzymy procesy operacyjne tak, aby zmniejszały zużycie energii i przyczyniały się do zachowania zrównoważonego rozwoju. Kryteria dotyczące ochrony środowiska stanowią kluczowy element naszej działalności.
Kim jesteśmy
Eksperci w dziedzinie logistyki
Nasz zespół tworzą ludzie z prawdziwą pasją do logistyki. Nasi liderzy mają wieloletnie doświadczenie w zakresie dostarczania zaawansowanych rozwiązań technologicznych dla najbardziej złożonych procesów logistycznych. Jesteśmy zaufanym partnerem firm odnoszących największe sukcesy na świecie.
Dostarczamy skuteczne rozwiązania
Jesteśmy największą na świecie firmą specjalizującą się wyłącznie w logistyce kontraktowej. Skala naszego działania pozwala dostarczać skuteczne rozwiązania dla naszych klientów.
Skala naszej działalności:
~970
Centrów logistycznych
~ 18,5 mln
m2 powierzchni magazynowych
1/4
firm z listy Fortune 100 to nasi klienci
$9 billion
przychodu w 2022 roku
Osiągnięcia
4-6x
Cztero lub sześciokrotne zwiększenie wydajności dzięki zastosowaniu robotyki
5x
razy więcej przesyłek wysłanych dzięki automatyzacji procesów
5-7%
średniego wzrostu wydajności dzięki wdrożeniu uczenia maszynowego
Nagrody, z których jesteśmy dumni:
AA (Leader) MSCI ESG Rating, 2021
Nagroda Gartner – Magic Quadrant, uzyskana piąty raz z rzędu
Nagroda Green 75 Supply Chain Partner 2020, przyznana przez Inbound Logistics piąty raz z rzędu
Srebrny medal CSR Sustainability Rating in Europe za lata 2019 i 2020, przyznany przez EcoVadis
Trzecie miejsce wśród 100 najlepszych dostawców logistycznych w Holandii w roku 2020, wg Logistiek Nagroda Maytag Dependability Award 2020 w obszarze logistyki zwrotów, przyznana przez Whirlpool
Nagroda Kings of Supply Chain Innovation Award we Francji, 2020, przyznana przez Supply Chain Magazine
#3 z 120 najlepszych dostawców usług logistycznych we Francji, 2022, według Supply Chain Magazine
Forbes 75 Najlepszych Miejsc Pracy w Hiszpanii, 2022 2022 Top Supply Chain Projects award by Supply & Demand Chain Executive (SDCE) Magazine
na liście 50 najbardziej różnorodnych firm Diversity First w USA w 2023 roku
Logistics Management magazine 2023 Quest for Quality award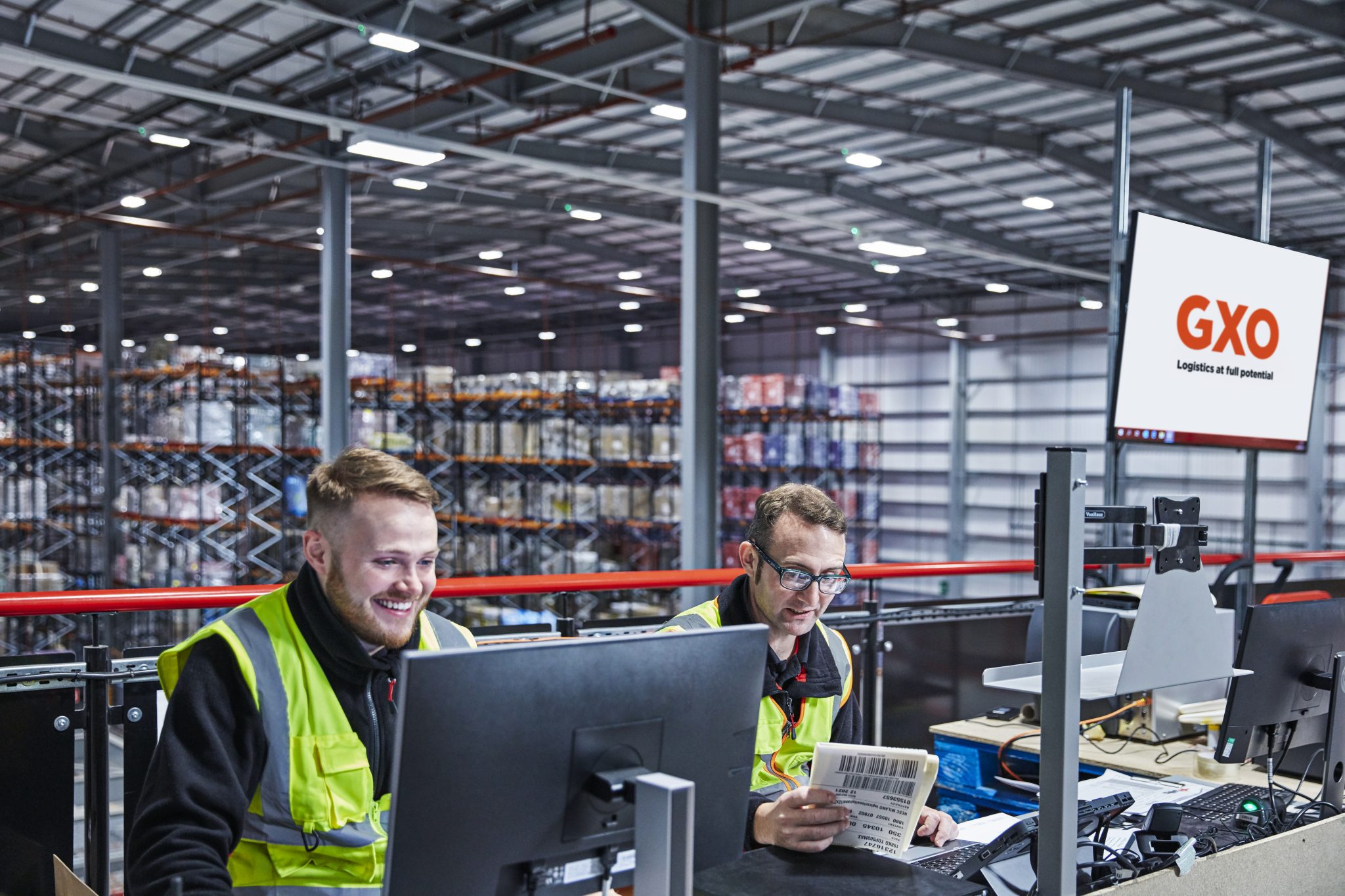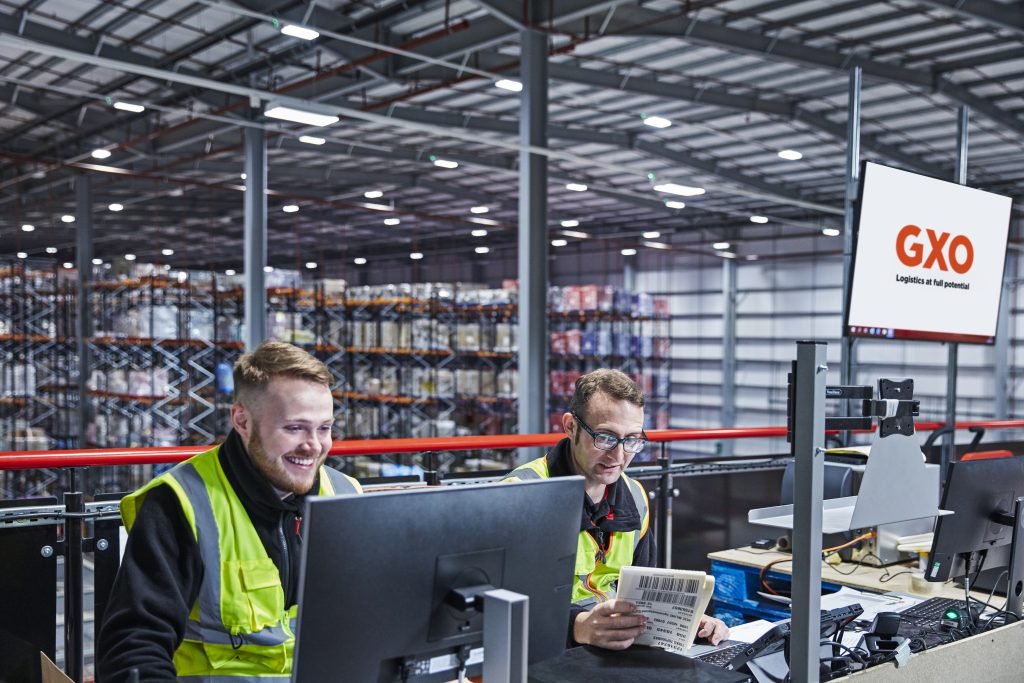 Dołącz do naszego zespołu
Rozwiń swój pełen potencjał
Stawiamy na wykorzystanie nowych technologii w usprawnianiu łańcuchów dostaw na całym świecie, dlatego cieszymy się, kiedy do naszego zespołu dołączają osoby myślące przyszłościowo. Chcesz dowiedzieć się więcej? Porozmawiajmy.
Kontakt dla inwestorów
An industry powerhouse with a sole focus on logistics
Komunikat prasowy
Paris, France | lis. 28, 2023
Po blisko 10 latach współpracy z Amer Sport, GXO przejmuje obsługę logistyki zwrotów w zautomatyzowanym magazynie we Francji
Komunikat prasowy
Warsaw, Poland | lis. 22, 2023
Firmy świętują 15-lecie współpracy opartej na optymalizacji logistyki tego światowego lidera w branży urody i zdrowia
Komunikat prasowy
DORMAGEN, Germany | lis. 14, 2023
GXO ServiceTech specjalizuje się w logistyce zwrotów i napraw elektroniki użytkowej, uruchomionej właśnie w nowoczesnym magazynie obok Düsseldorfu
Otrzymuj najnowsze informacje o
nowościach w logistyce