V logistice vidíme neomezené příležitosti pro inovace.
Neustále posouváme hranice možného a reagujeme na další příležitosti, které mění pravidla hry, díky:
silné pověsti důvěryhodného outsourcingového partnera pro společnosti zvučných jmen.
špičkovým výsledkům v roli inovátorů v oblasti pokročilé automatizace skladů a robotiky
řešením na míru s ohledem na e-commerce, retail a průmyslové požadavky
rozsahu, flexibilitě a odborným znalostem umožňujícím dosahovat trvale vynikajících výsledků
zaměření na zajištění prvotřídního pracovního prostředí pro náš různorodý pracovní tým
Naše technologie
Inovace a automatizace, které mění pravidla hry
Využíváme moderní postupy, jako strojové učení, datovou vědu a prediktivní analýzu, abychom logistiku ve spolupráci se zákazníky proměnili v konkurenční výhodu.
Co děláme
Navrhujeme, řídíme a optimalizujeme dodavatelské řetězce
Pomáháme zákazníkům vytěžit maximum z dodavatelských řetězců tím, že zlepšíme tok zboží od e-commerce a flexibilní distribuce až po automatizaci skladů a reverzní logistiku.
Naše odvětví
Od e-commerce a leteckého průmyslu až po potravinářství a výrobu nápojů
Desítky let zkušeností napříč různými zeměmi, odvětvími a spotřebitelskými trhy umožňují společnostem fungovat efektivněji, ať už jsou to rychle rostoucí podnikatelské subjekty či globální lídři.
Čeho si ceníme
Pozitivní dopad na naše zaměstnance, partnery a planetu
Ve všem, co děláme, zohledňujeme environmentální a sociální dopad, ať už jde o budování kariérních postupů, které pomáhají našim týmům růst, nebo o navrhování provozů, které vedou ke snížení spotřeby energie a ke zvýšení ekologické udržitelnosti. Kritéria ESG jsou pro naši činnost klíčová.
Kdo jsme
Experti na logistiku
Náš tým logistikou žije a dýchá pro ni. Naši vedoucí pracovníci mají desítky let zkušeností s poskytováním technologických řešení těch nejnáročnějších logistických požadavků. Jsme důvěryhodnými partnery nejúspěšnějších světových společností.
Důležitá čísla
Jako největší pure-play logistický smluvní dodavatel na světě využíváme své velikosti k tomu, abychom našim zákazníkům přinášeli požadované výsledky.
Velikost
~18,5 milionů
metrů čtverečních skladových ploch
1/4
společností z Fortune 100 jsou naši zákazníci
$9 billion
tržeb v roce 2022
Výsledky
4-6x
větší produktivita díky tomu, že zaměstnancům pomáhají roboti
5x
více expedovaných položek s využitím robotické automatizace
5-7%
průměrné zlepšení efektivity práce díky nasazení strojového učení
Ocenění, na která jsme hrdí:
AA (Leader) MSCI podle hodnocení ESG Rating, 2021
Gartner – Magic Quadrant pro 3PL již 5. rok po sobě
Green 75 Supply Chain Partner, 2020, podle Inbound Logistics již 5. rok po sobě
Stříbrné hodnocení udržitelnosti CSR v Evropě, 2019, 2020, od EcoVadis
3. místo mezi 100 nejlepšími poskytovateli logistických služeb v Nizozemsku, 2020, podle Logistiek Cena Maytag Dependability Award za reverzní logistiku, 2020, od společnosti Whirlpool
Ocenění Kings of Supply Chain Innovation Award ve Francii, 2020, od Supply Chain Magazine
#3 of Top 120 Logistics Providers in France, 2022, by Supply Chain Magazine
Forbes 75 Best Companies to Work For in Spain, 2022 2022 Top Supply Chain Projects award by Supply & Demand Chain Executive (SDCE) Magazine
Named a 2023 Top 50 U.S. Company for Diversity by Diversity First
Logistics Management magazine 2023 Quest for Quality award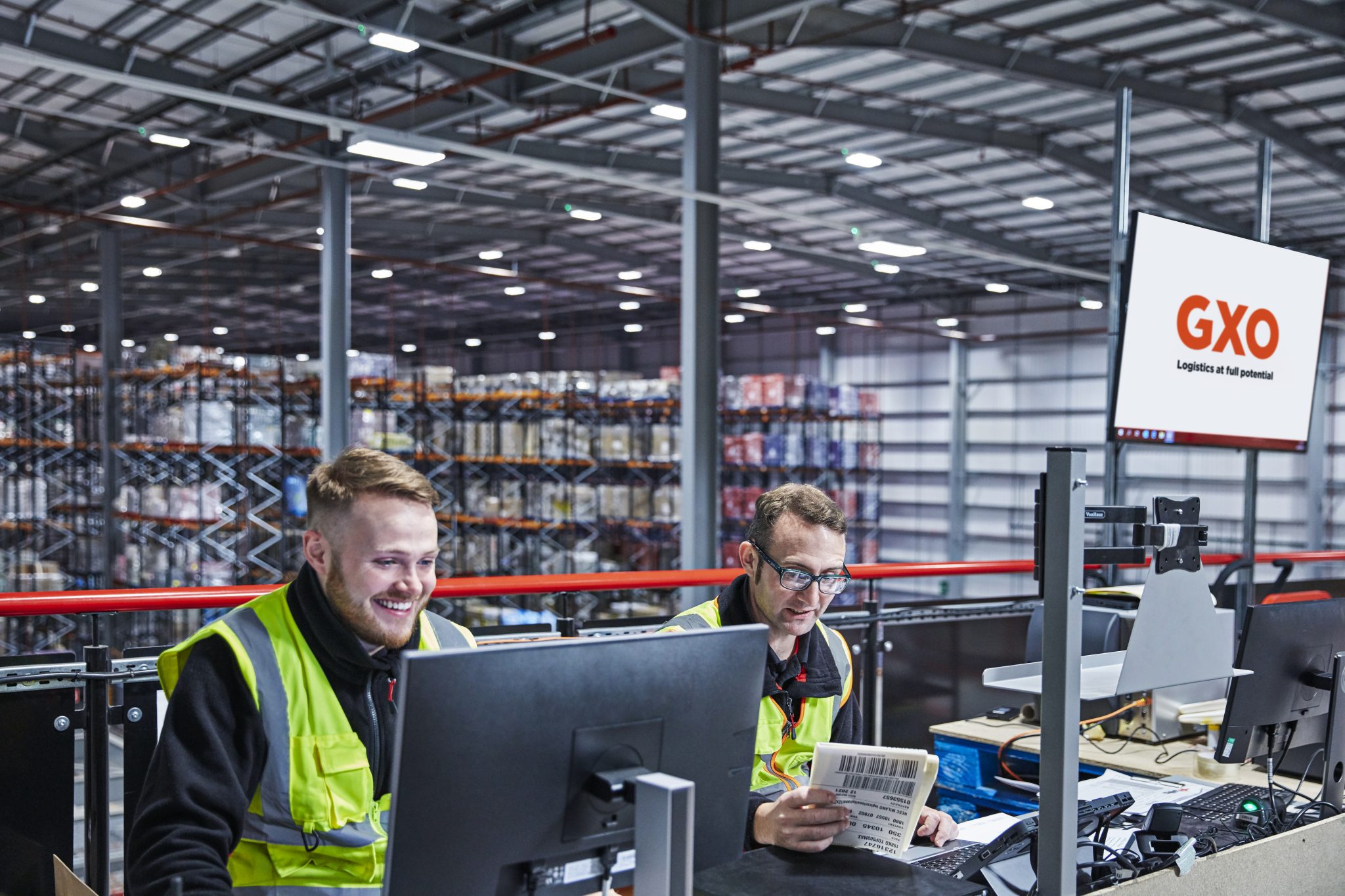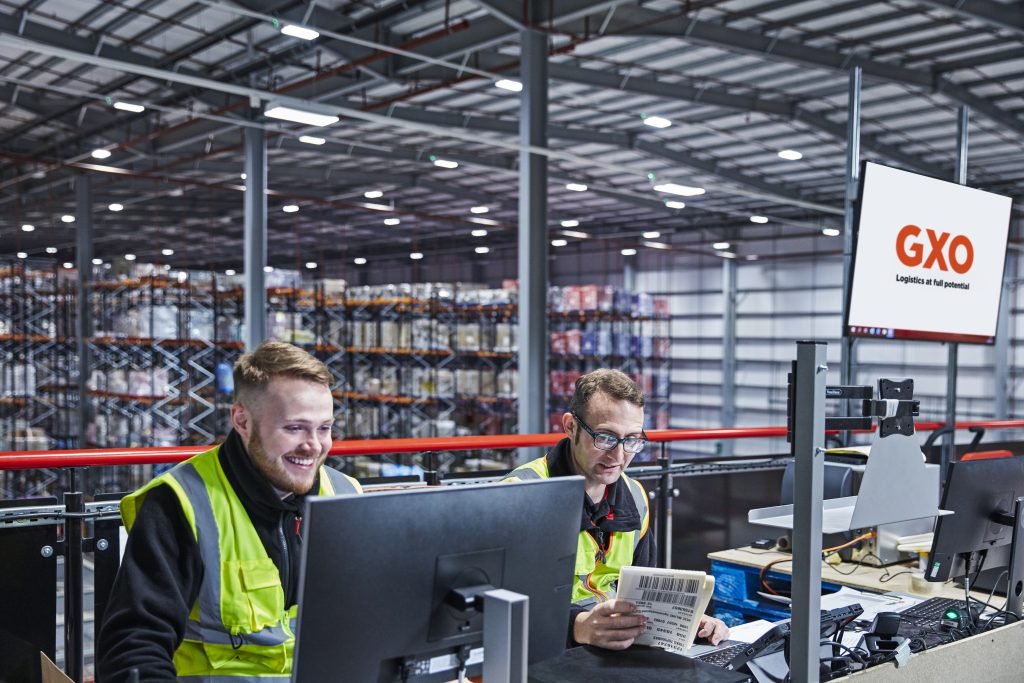 Přidej se k našemu týmu
Kariéra naplno
S nadšením využíváme naše technologie k tomu, aby dodavatelské řetězce po celém světě byly chytřejší a efektivnější – a rádi bychom do našeho týmu přibrali lidi, kteří jsou v myšlení o krok napřed. Máte zájem dozvědět se více? Tak to pojďme probrat.
Kontakt pro investory
An industry powerhouse with a sole focus on logistics
Tisková zpráva
Paris, France | Lis. 28, 2023
Highly automated site in France taking over returns for Amer Sports, a GXO partner for nearly a decade.
Tisková zpráva
Warsaw, Poland | Lis. 22, 2023
Společnosti slaví 15. výročí spolupráce na optimalizaci logistiky pro globálního lídra v oblasti zdraví a krásy
Tisková zpráva
DORMAGEN, Germany | Lis. 14, 2023
GXO ServiceTech se specializuje na opravy, modernizaci a vracení spotřební elektroniky a působí nyní v novém moderním skladu nedaleko Düsseldorfu
Mějte přehled o tom, co
je nového v logistice