Vedem oportunități nelimitate de a stimula inovația în logistică.
Extindem în permanență limitele posibilului—ținând seama de următoarea oportunitate revoluționară, prin:
O reputație solidă ca partener fiabil de externalizare, pentru companiile de vârf
Un palmares de top din poziția de inovator în domeniul automatizării avansate a depozitelor și al robotizării
Soluții personalizate adaptate cerințelor comerțului electronic, ale vânzării cu amănuntul și celor industriale
Dimensiunea, flexibilitatea și competența necesare asigurării consecvente a unor rezultate superioare
O atenție specială acordată asigurării unui loc de muncă de talie mondială echipei noastre diverse
Tehnologie construită de noi
Inovare și automatizare revoluționare
Recurgem la învățarea automată, știința datelor și analiza predictivă pentru a face din logistică un avantaj competitiv pentru clienții noștri.
Activitatea noastră
Concepem, gestionăm și optimizăm lanțuri de aprovizionare
Ajutăm clienții să valorifice la maximum lanțurile lor de aprovizionare prin îmbunătățirea fluxului de mărfuri; de la activități de comerț electronic și distribuție flexibilă până la automatizarea depozitelor și logistica inversă.
Industrii pe care le deservim
De la comerțul electronic și industria aerospațială la industria alimentară și a băuturilor
Deceniile noastre de experiență în diferite țări, sectoare de activitate și piețe finale ajută companiile - de la cele care intră pe piețele cu creștere rapidă până la liderii mondiali - să opereze mai eficient.
Valorile noastre
Impact pozitiv pentru personalul, partenerii și planeta noastră
În tot ceea ce facem, luăm în considerare impactul social și asupra mediului, fie că este vorba de crearea unor direcții de carieră care să ajute echipele diverse să se dezvolte, fie că este vorba de conceperea unor activități care să reducă consumul de energie și să sporească sustenabilitatea în raport cu mediul. Criteriile ESG (guvernanță socială şi de mediu) sunt elementul central al activităților noastre.
Identitatea noastră
Experți în logistică
Echipa noastră se dedică în întregime logisticii. Liderii noștri au zeci de ani de experiență în asigurarea de soluții bazate pe tehnologie pentru cerințele logistice complexe. Suntem colaboratori de încredere ai celor mai de succes companii din lume.
Numere care contează
În calitate de cel mai mare furnizor pur-sânge de logistică contractuală din lume, ne folosim de dimensiunea noastră pentru a le oferi clienților rezultatele de care au nevoie.
Dimensiune
~970
locații de depozitare
~18,5 milioane
metri pătrați de spațiu pentru depozitare
1/4
din companiile Fortune 100 sunt clienții noștri
$9 billion
venituri în 2022
Rezultate
4-6x
Productivitate îmbunătățită cu angajați asistați de roboți
5x
Mai multe articole expediate cu ajutorul automatizării robotizate
5-7%
Îmbunătățirea medie a eficienței muncii prin implementarea învățării automate
Recunoaștere care ne onorează:
Clasificare AA (Leader) MSCI în materie de ESG, 2021
Gartner – 3PL Magic Quadrant pentru al 5-lea an consecutiv
Green 75 Supply Chain Partner, 2020, de la Inbound Logistics pentru al 5-lea an consecutiv
Clasificarea Silver CSR pentru sustenabilitate în Europa, 2019, 2020, de la EcoVadis
Nr. 3 în Top 100 al furnizorilor de logistică din Țările de Jos, 2020, de la Logistiek Maytag Dependability Award pentru logistică inversă, 2020, de la Whirlpool
Premiul inovării Kings of Supply Chain în Franța, 2020, de la Supply Chain Magazine
#3 în topul primilor 120 de furnizori de servicii logistice din Franța, 2022, realizat de Supply Chain Magazine
Forbes 75 cele mai bune companii pentru care să lucrezi în Spania, 2022 Premiul pentru cele mai bune proiecte din lanțul de aprovizionare, 2022, acordat de Supply & Demand Chain Executive (SDCE) Magazine
Numită de Diversity First în topul 2023 al celor mai bune 50 de companii din SUA în materie de diversitate
Logistics Management magazine 2023 Quest for Quality award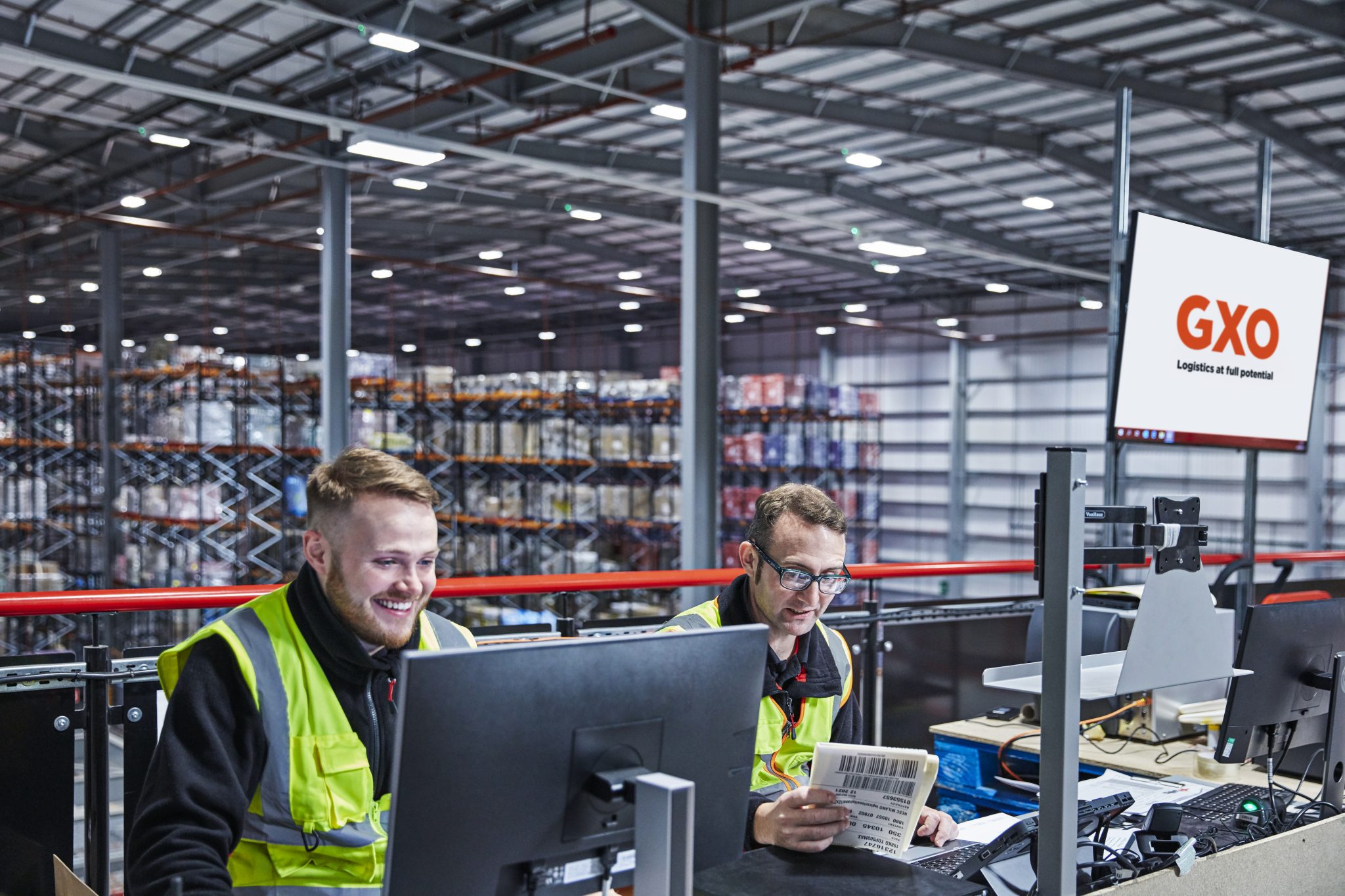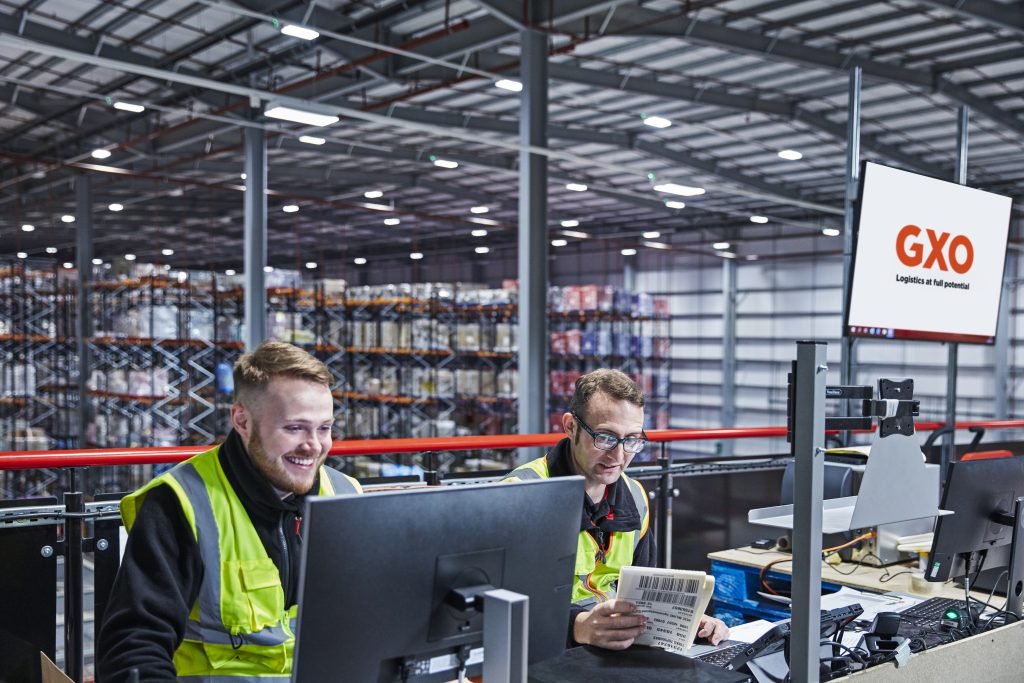 Alăturați-vă echipei noastre
Cariere la potențial maxim
Ne pasionează utilizarea tehnologiei noastre în vederea îmbunătățirii lanțurilor de aprovizionare din întreaga lume—și ne entuziasmează posibilitatea de a aduce în echipa noastră persoane care gândesc în perspectivă. Vă interesează mai multe detalii? Vă invităm la o discuție.
Investitori
An industry powerhouse with a sole focus on logistics
Comunicat de presă
Greenwich, USA | dec.. 7, 2023
Recognized by Newsweek magazine as one of America's 'Most Responsible' companies for second consecutive year.
Comunicat de presă
Greenwich, USA | dec.. 6, 2023
Conceput pentru a manipula mărfuri, robotul va crește siguranța permițand totodată angajaților să efectueze mai multe activități cu valoare adăugată
Comunicat de presă
London, UK | nov.. 29, 2023
GXO to operate a dedicated warehousing and transport service to distribute beer, wines, spirits and minerals for brewer Shepherd Neame.
Primiți cele mai recente
noutăți în domeniul logisticii