Featured
In het nieuws
Greenwich, Conn. | Mar. 18, 2021
XPO Logistics, Inc. (NYSE: XPO), a leading global provider of supply chain solutions, today announced the identity of the new company that has been created in connection with the planned spin-off of XPO's logistics business. The company is named GXO Logistics, Inc. and will go to market with the tagline "Logistics at full potential."
Persbericht
Paris, France | nov. 28, 2023
Highly automated site in France taking over returns for Amer Sports, a GXO partner for nearly a decade.
Persbericht
Warsaw, Poland | nov. 22, 2023
Companies celebrate 15th anniversary of working together to optimize logistics for global leader in health and beauty industry.
Persbericht
DORMAGEN, Germany | nov. 14, 2023
GXO ServiceTech, which specializes in consumer electronics repairs, upgrades and returns, now operates in a new state-of-the-art warehouse near Düsseldorf
Blog
Retail Logistics, GXO | nov. 9, 2023
Discover more about this year's holiday trends and learn how retailers can best prepare for the last-minute…
Artikel
jun. 28, 2023
Having GXO take over your existing facilities can quickly free up resources, reduce costs, maximize flexibility and maintain capacity for long-term growth.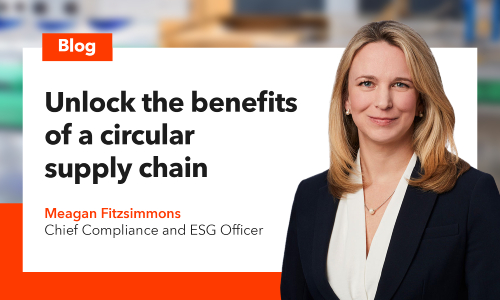 Artikel
Meagan Fitzsimmons, Chief Compliance and ESG Officer | mei 22, 2023
De circulaire economie richt zich op het maximaliseren van waarde en het minimaliseren van afvalproductie bij elke fase van de cyclus – en een efficiënte supply chain staat daar centraal in.
---
In het nieuws
CNBC | nov. 9, 2023
CEO Malcolm Wilson talks about the global economy and how GXO is taking market share through new business
In het nieuws
Transport Topics | nov. 8, 2023
Transport Topics looks at GXO's strong third-quarter results.
In het nieuws
Raconteur | okt. 27, 2023
Tony Mannix explains how GXO Direct's shared warehousing model can support companies with greater cost-efficiency and flexibility in their supply chain operations.
---
Persbericht
Lyon, France | June 22, 2021
XPO sluit meerjarencontract af met Electrolux voor logistiek beheer in Frankrijk
Persbericht
Greenwich, Conn. | June 18, 2021
XPO Logistics erkend als Green 75 Supply Chain Partner
Persbericht
Greenwich, Conn. | June 15, 2021
XPO Logistics maakt naam Meagan Fitzsimmons bekend als Chief Compliance Officer voor spin-off GXO Logistics
Blijf op de hoogte van wat
nieuw is in de logistiek